OUR SUMMER SALE
Ex-display, samples, discontinued collections/designs & seconds, with small imperfections. All products are completely functional, with details noted in the product listings. Once they are gone, they are gone!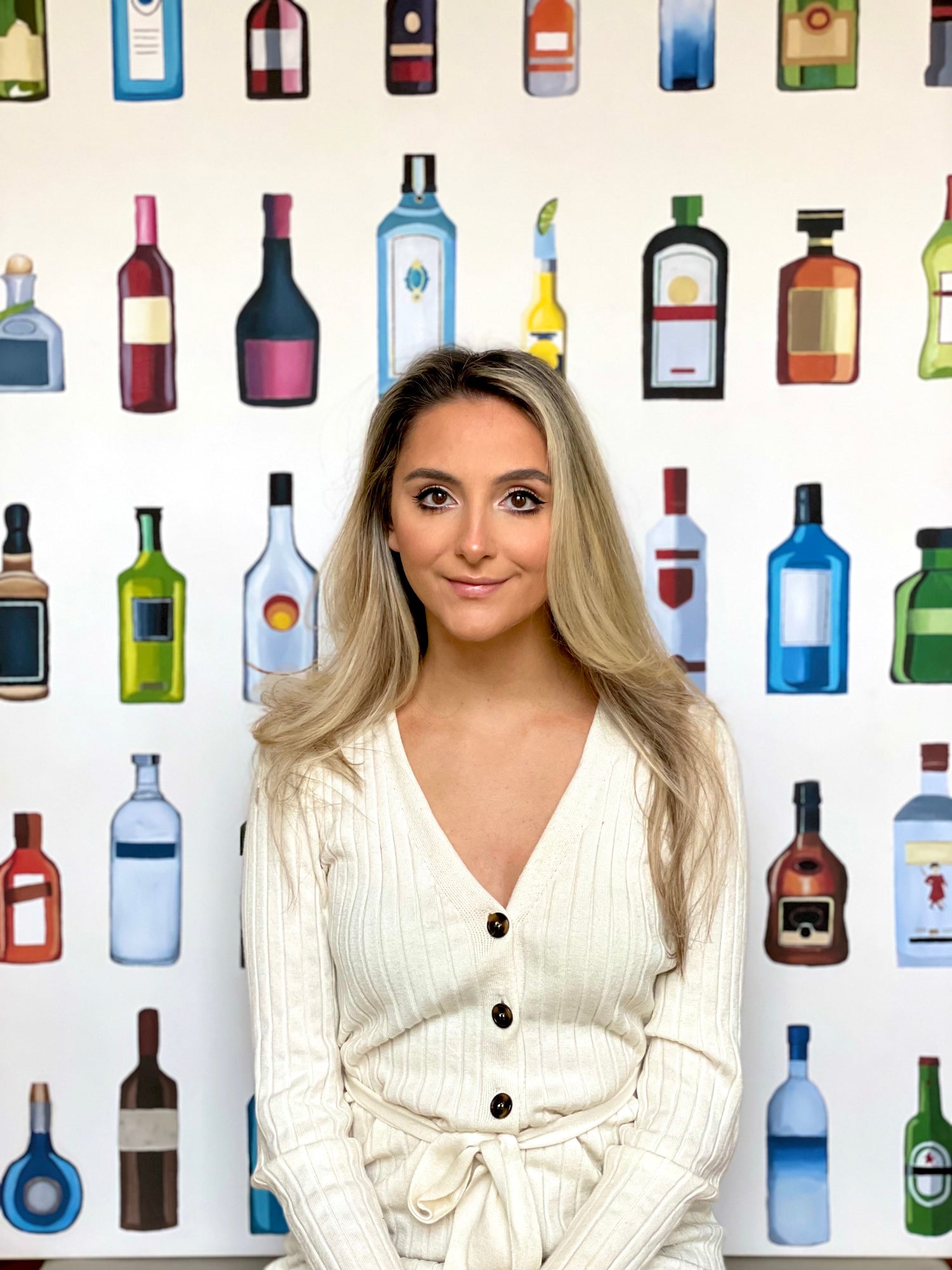 Our Story
Jessica Anderton graduated from the Edinburgh College of Art in 2018 with a degree in Fine Art Painting. After popular demand for her graduate piece 'BAR', Jessica started her own company, using her original artwork as the inspiration for a range of unique homeware and lifestyle products.
Each product in the collection is originally hand-painted within Jessica's studio and manufactured in the UK. To ensure the products are long-lasting, with superior feel and detail, Jessica is committed to using quality, ethically sourced materials and printing techniques. Jessica has recently opened her first shop located in the beautiful town of St Andrews, Scotland. The collection of designed products is available to purchase in store and online with delivery to the UK & across the world.
Discover more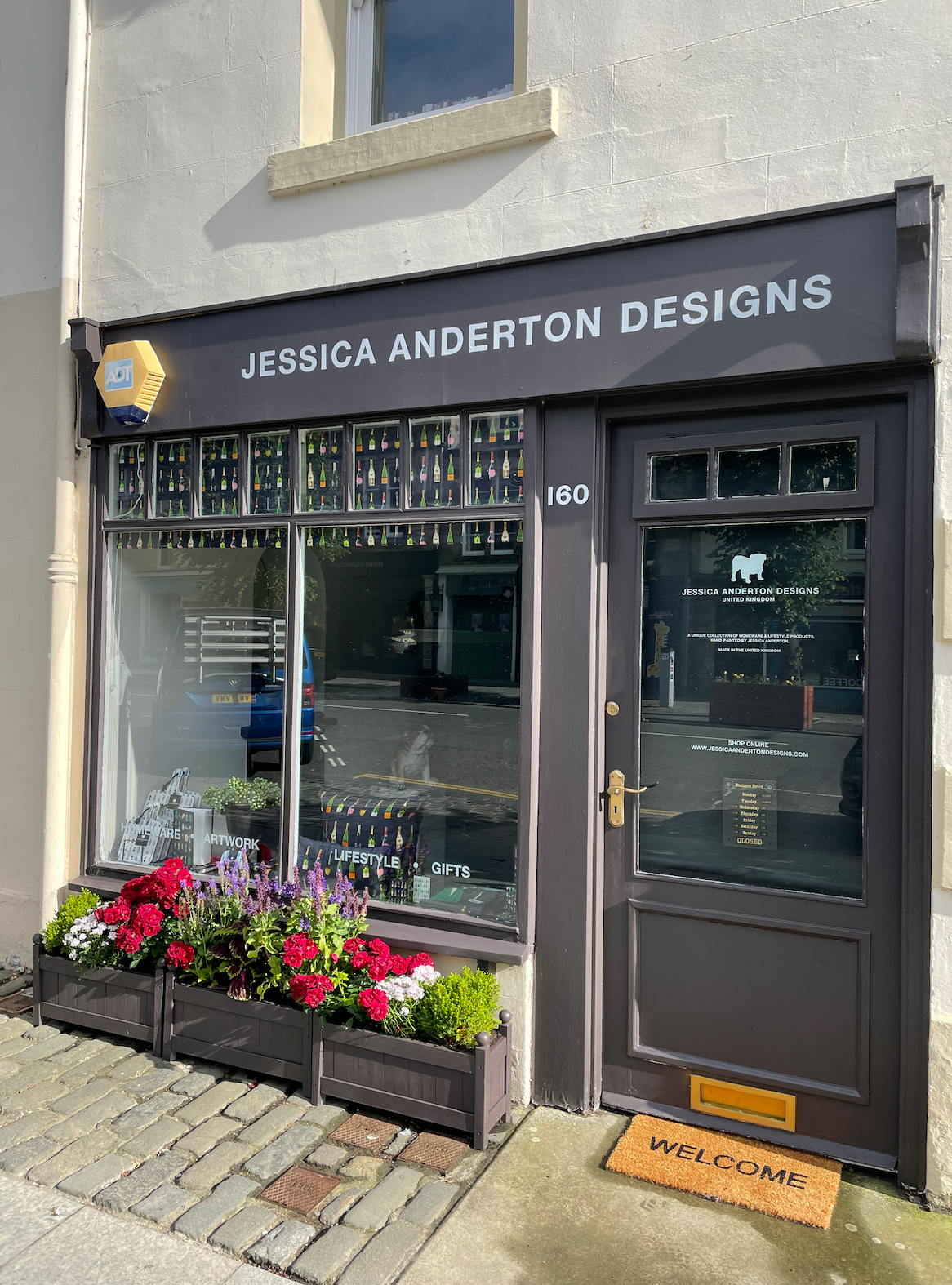 Visit Our Shop
In June 2022, we opened our first shop located in the heart of St Andrews, Scotland. Showcasing an ever-changing collection of exclusively designed and carefully selected products which offer an inspiring way to gift or update your home.
It is the rich history, character and charm of this coastal town which makes it a perfect setting for our first brick and mortar. We look forward to welcoming you!
A destination for Homewares, Artwork, Lifestyle and Gifts.
Jessica Anderton Designs, 160 South St, St Andrews, Scotland KY16 9EG
Find Us
Frequently Asked Questions
Do you ship worldwide?

Yes, we ship internationally with a tracked service at a set rate of £8.00 (c. $15 Aus Dollars, $10 US Dollars). Please note these are set shipping costs, so the delivery price will be kept the same no matter how many items are purchased. Enjoy shopping!
Where are your products made?

All our products are hand-painted in Edinburgh by Jessica and are carefully crafted using top quality materials through our partnered British suppliers.
Each product is uniquely designed & made to last for years to come. We are proud to produce our products only in the United Kingdom.
Do you wholesale your collection?

Yes! If you would like to become a stockist, simply email us at jessicaandertondesigns@gmail.com or fill out our enquiry form- we aim to get back to you within 24 hours!
Can I commission a painting?

With Jessica's background in Fine Art Painting, she loves to take on special projects, from original artwork & commercial designs to personalised products. Please email at jessicaandertondesigns@gmail.com to discuss.
Have a question? I'd love to hear from you